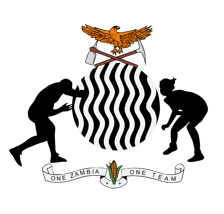 REFEREES AND OFFICIALS
ONLINE VIA ZOOM EVERY FRIDAY 1800HRS, ZAMBIA TIME

Wrestling is a lot more than just playing the game. For 2 wrestlers on the mat there are 3 referees, a scorer/time keeper, a medic, 2 coaches plus all the administration, helpers, runners, annoouncers, photographer, MC/announcers and managers which go into making the matches possible!
WAZ knows that we need to support the people who make the sport possible. The opportunity is there for any member of the Zambian community to come and be part of this amazing journey!
Lots of training is available online and there are workshops, training courses and development programs run throughout the year. Contact us today to get involved!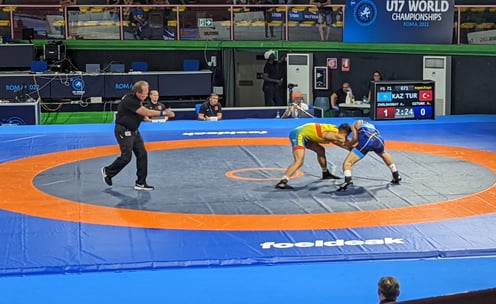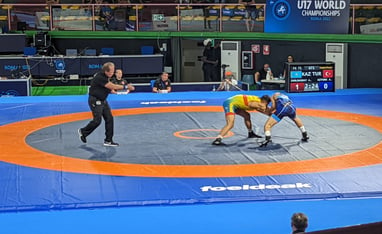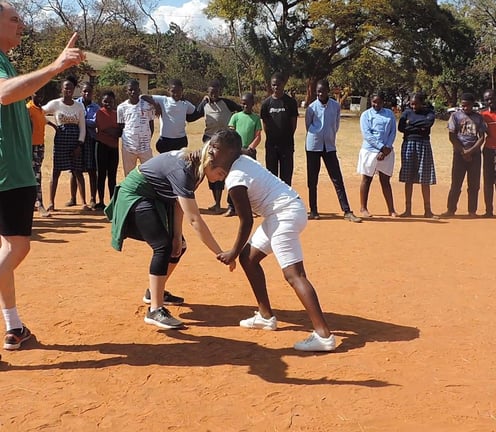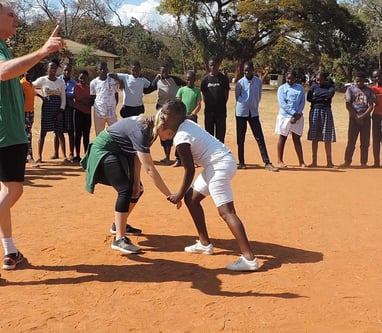 PROGRESSION FOR REFEREES.
Referee progression is very simple and straight forward. All coaches, referees and NWS members complete the same training as WAZ referees.
Referee 1 - Beach wrestling: You will learn the basics of match conduct, the rules of beach wrestling, principles behind being a referee and be able to run a beach wrestling match. This is step 1 and where you earn YOUR WAZ Referee kit!
Referee 2 - Freestyle wrestling: At this stage things become more serious, you will learn the scoring for Freestyle, how to work in different roles and work as part of the referee team at bigger events.
Referee 3 - Greco-Roman wrestling: This is the last step at National level! You will learn the specific rules for Greco-Roman wrestling and develop your skills in managing the mat. When you have completed this training and the required hours you should have the confidence and ability to take on the UWW Referee courses and exam!
Referee 4 - COMING SOON! Grappling: This will involve refereeing and scoring for Grappling competitions. Due to the hazards of submissions and chokes used in Grappling this is currently still being developed.
UWW Referee training and exam: Once you complete the WAZ Referee 3 course and have sufficient hours (50) WAZ may choose to offer you the opportunity to attend UWW Referee Training and the subsequent exam. Every year UWW needs many referees from across the globe for the conduct of events. These are paid roles and can provide a good career option for some people. UWW Referees are well trained and considered to be some of the best in the world.
OTHER OFFICIAL ROLES
Some of the other official roles available within WAZ are;
Sports trainer/Medic.

MC/Announcer.

Photographer.

Videographer

Social media and Marketing.

Scorer/Timekeeper.

Weigh in attendant.

Graphic design and publicity.

Athlete manager.

Event manager.

Member Information Officer.

Complaints officer.

Investigation officer.

Program manager.

Chaperone.

Translator/Interpreter.

Physiotherapist.

Team doctor.

Psychologist/Counsellor.
As you can see there is a lot you can do within the sport of wrestling that doesn't actually involve wrestling at all!