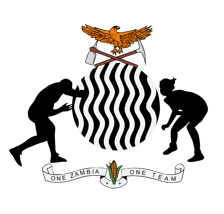 The 100 Heroes of Zambian wrestling.
This page is dedicated to the 100 main companies, organisations and indivduals who provide ongoing support to the WAZ and our community. Being one of the 100 means committing to sponsor WAZ $1000USD/month for a 12 month period (minimum).
Please note we said "sponsor" not "donate". We do not believe in charity. Wrestlers know that nothing is given, every inch, every win, every pin must be earned! This is the soul of wrestling as a sport, everything must be earned and everything has a price!
Why be one of the 100?
Aside from the presence on this page you also get;
Free admission to any WAZ event (additonal tickets on request, but limited to 12 ;-)

Free membership with full voting rights.

Your logo placed on 2 locations on non-competition uniform and equipment. (Competition uniform referes to wrestling suits only)

Limited "100 Hero" T-shirt(s) limited extras on a case by case basis.

Social media shout out and company # tag inclusion in posts.

Website banner inclusion and right to display "WAZ 100 Hero" banner on website and in business premises.

Inclusion in weekly "100 Heroes" shout out post on all social media.

Free invitation to annual awards dinner.

Right of first refusal for naming and sponsorship of WAZ events.

At least 1 free attendance at an event by a NWS athlete or staff member per year.

Discounted rate on a "name and image use" or similar element of a sponsorship agreement.

Special "100 Heroes" events.

Personalised "100 Hero" plaque.

Right of priority purchase on WAZ memoribillia prior to it going to auction.